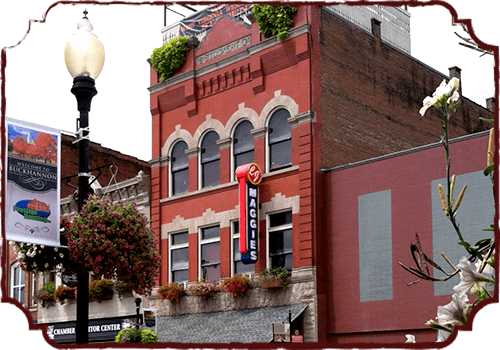 C. J. Maggie's was created in November 1992 when Cj & Jeannie Rylands purchased the Cheshire Cat Restaurant @ 5 East Main Street in Buckhannon, WV. The name C. J. Maggie's is a combination of their children's initials and names. Daughter, Catherine Jean and son, Clifford James IV initials are both C.J. and daughter Margaret Leigh has always been called Maggie, so it's a family affair.
Upon closing on the purchase on the Cheshire Cat restaurant, we left the bank and walked into the restaurant with the previous owners, they took the money out of the antique cash register and we put some in, and with that, we were in the restaurant business. We used the Cheshire Cat's menu for the first month or so, until we completed the installation of a wood-fire oven and started selling authentic pizzas.
Over the years we have expanded and contracted, leaving us with our original first two locations of Buckhannon & Elkins, along with the recently completed Buckhannon Opera House event center.
We start fresh every morning... We slice, dice, sizzle and stir fresh ingredients into all our Soups, Sauces and Salad Dressings. We cut our own Steaks and chops in house, and grind our own Sausage, and Meatballs. Since opening our first restaurant in 1992 we have worked hard to find the highest quality, freshest ingredients to create the great tasting, bold flavors you crave...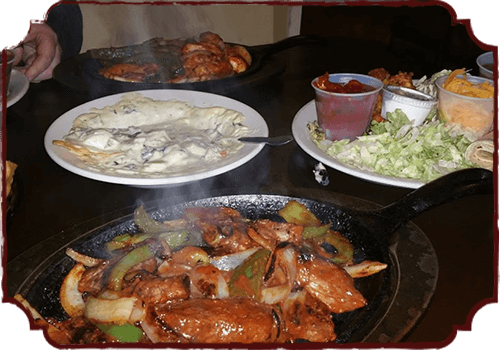 Like or follow us and gets updates on our latest specials and deals!
C.J. Maggie's Gift Cards are perfect gift for Gradiates, Christmas, Birthdays, Anniversaries are big, Easter, heck sometimes even the Tooth Fairie will stock up on them.
Stop by the restaurant or, You can Call 304-472-8369 and get yours!
Already have a Gift Card? Check your balance below.